THE BEST FIT FOR YOUR KID
November and Christmas Camps
November 3rd, 6th, 7th, 22nd and 25th

December 22nd and 26th through 29.

Daily camp 8:30am to 2:30pm.
3:30pm pick up is available ($10 extra).
Lunch is provided on Fridays. Kids bring lunch on other days.
Please also bring water bottle.

Daily fee $60.

Ages 5 and up.

Call us with any questions!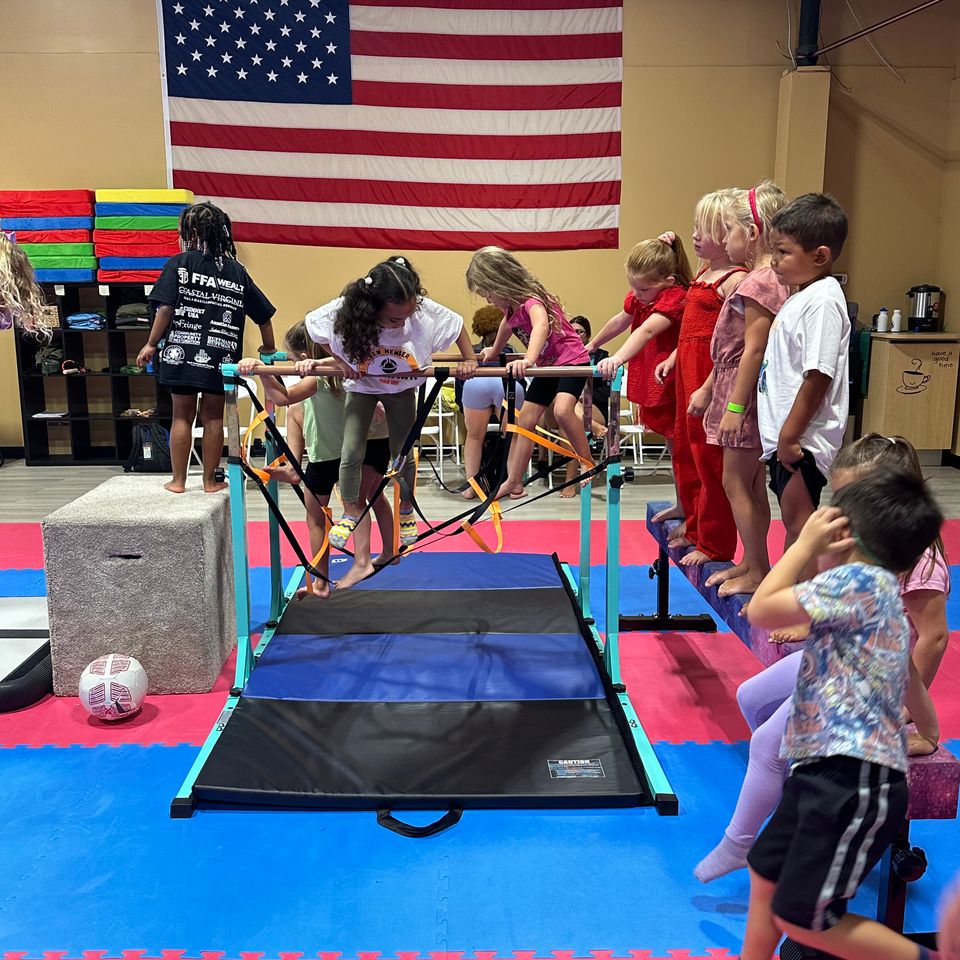 December 16th, 6-9pm
One Child $40, sibling $30.
Just bring a water bottle, dinner is on us.

Ages 5 and up.

Call us with any questions!
Open Gym Schedule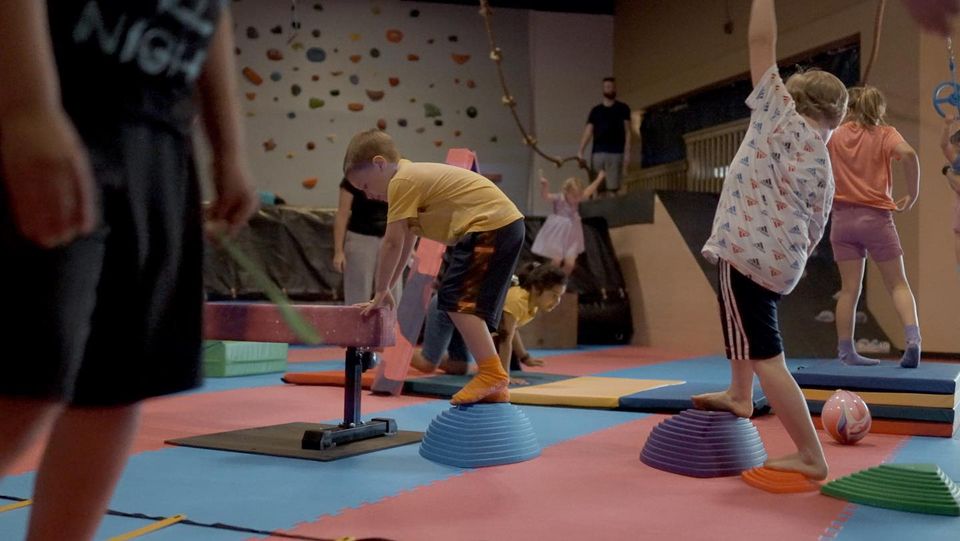 Monday             11am - 7:00pm
Tuesday            11am - 7:00pm
Wednesday       11am - 7:00pm
Thursday           11am - 7:00pm
Friday                 11am - 7:00pm
Saturday           no open gym
Sunday              9am - 12pm



Multiple options:
$12.50 to drop in
$50/month for unlimited membership. $50 covers up to two kids
$100 for 10-visit punch card

 

Our Activities 




We Provide Fun!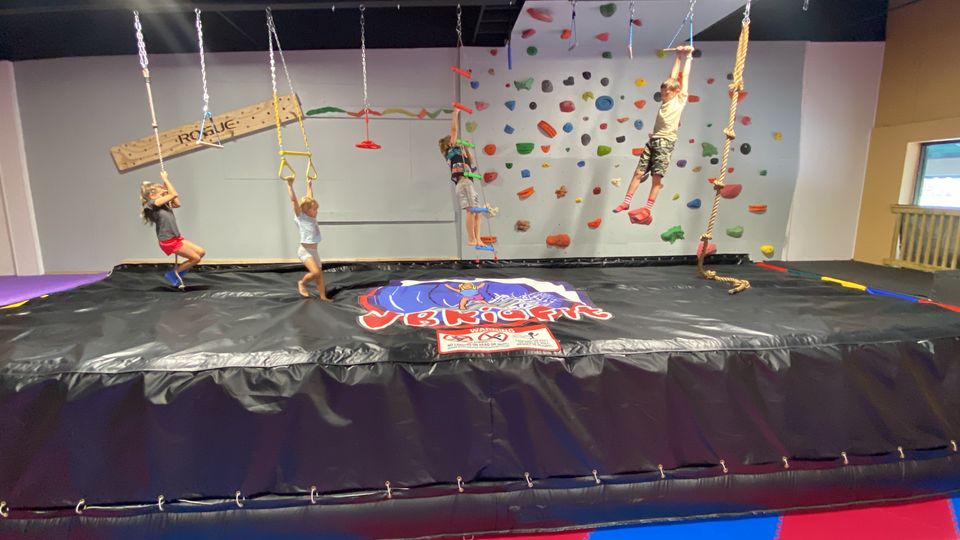 VB KidFit


The Best fit for your Kid

Welcome to VB KidFit
Do you have a birthday, special occasion, or group event coming up? Would you like to make it a party like no other?
Welcome to our kid's gym, where we provide a wide range of fun and engaging activities and classes designed to promote a healthy and active lifestyle. At our gym, we're dedicated to creating a safe and welcoming environment where children can grow, learn, and have fun. We're like no other kids' gym, with a unique approach to fitness that combines play, education, and expertise. Whether your child is looking to build strength, improve their coordination, or simply have a blast while exercising, we have something for them.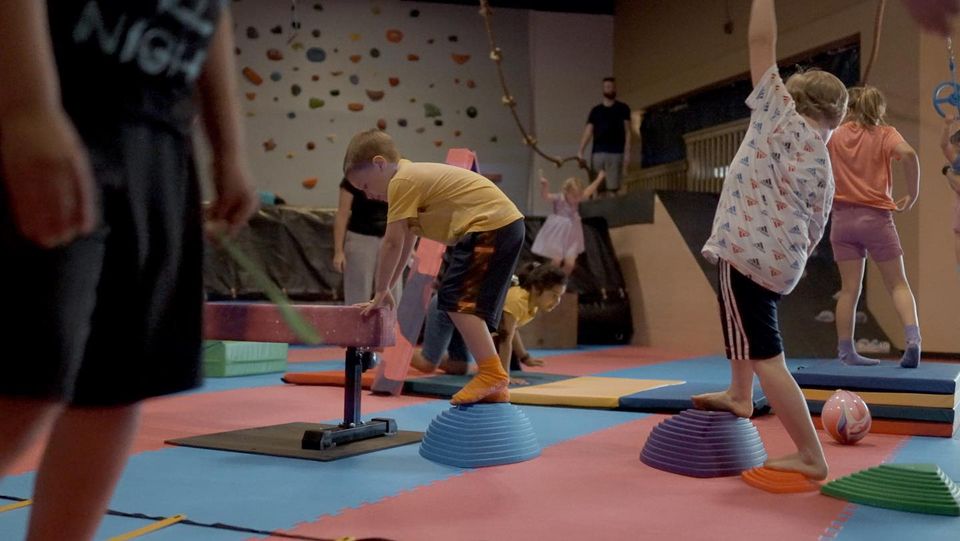 Your Satisfaction is Our Top Priority
At VB KidFit, we are a locally owned and operated company that cares about our customers and the community we serve. We're dedicated to providing the best products and services at fair and competitive prices, all backed by our satisfaction guarantee. If you're not 100% happy, simply let us know and we will do anything we can to make it right. We appreciate your business and look forward to working with you.

Ask About Our Current Specials & Party Packages

Read Our Reviews




Customer Testimonials


 
We love VB KidFit! The staff is amazing and the kids always have so much fun! The place is clean and the obstacles are always changing for never-ending fun!
-
Jamie Mountain
We had a homeschool field trip here and it was amazing! All the kids had a blast and played/exercised non-stop for 2 hours! We will definitely be back!
-

Kristen Lynn
My 6-year-old came home from camp saying that he never wanted to leave and that he would fall asleep the second his head hit the pillow at bedtime. He's been to a lot of camps and this was his favorite by far…and we loved that he got all of his energy out!
-

Amy Nicole

Contact Us
Ready to Get a Quote?
Give us a call or send us a message using the form below.